Which are the Key Features of Amazon Business – You've probably shopped on Amazon.com to buy discounted and wholesale items. If not, at least you know the online retail giant. But for small businesses, Amazon Business can offer even more benefits than low prices and free shipping.
The Amazon program offers registered users a variety of benefits not available to regular Amazon account holders. An Amazon Business account makes buying business items and supplies through Amazon easy, efficient, and affordable.
What is Amazon Business?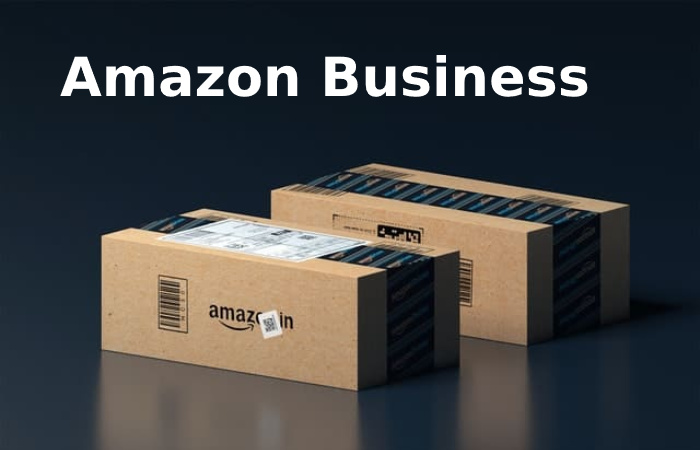 Amazon Business offers its users a shopping solution for their registered businesses of any size. Each company can assign users who can log in and purchase work supplies from Amazon on behalf of their employers. Master Admin can add or remove authorized users as needed and manage payment methods, delivery addresses, approval workflows, reporting options, etc., based on business needs.
"We provide an easy entry to hundreds of millions of products, from IT equipment to cleaning products, for businesses of all sizes and industries," said Martin Rohde, head of verticals for Amazon Business.
How does Amazon Business Work?
Amazon Business works almost exactly like a regular Amazon account. If you've ever used Amazon to buy anything, you already know the fundamentals of how Amazon's Business mechanism.
To employ Amazon Business after signing up for your 30-day free trial, visit the Amazon website and sign in to your newly created Amazon Business account. Once you're signed in, when you browse Amazon for items like office supplies and other business products, you'll see deep discounts available only to Amazon Business customers like you.
You'll also need to sign in to access your free Amazon Business tools. Once you are logged in, hover over where your name appears in the upper right corner to access the two main categories of Amazon Business tools: Business Setup and Business Analytics.
What is Amazon Business Prime?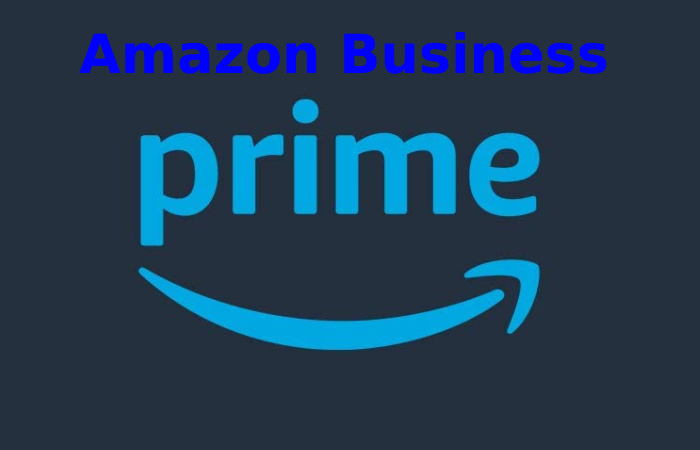 Amazon Business Prime is an Amazon payment that provides certain benefits to subscribers. A subscription includes access to free shipping, discounts, and member-only offers. Amazon Business Prime also includes expense reports powered by AWS QuickSight. Expense Visibility provides graph-based reports to help you manage your business' Amazon-related expenses.
Plus, Business Prime members have access to employee-guided shopping. Guided Buying allows account managers to set preferred vendors and products and restrict employees' ordering capabilities. Business Prime members also benefit from extended terms for payment by invoice, extending their payment terms to 45 or 60 days, depending on their plan.
Amazon offers free two-day shipping on Business Prime products in the continental United States, and same-day shipping is available to eligible zip codes and select cities. Same-day delivery is open seven days a week most days of the year, with limited availability on special holidays and high-volume shopping days, including Black Friday and Prime Day. To succeed in same-day shipping, your order must be at least $35 with the free same-day shipping icon.
Business Prime customers can also use Amazon Day for free to choose a single day per week to receive all their weekly items, avoiding excessive package deliveries. Eligible items can order up to two days before your business selects the Amazon day.
How much does Amazon Business Prime Cost?
Amazon Business Prime offers different membership plans suitable for other numbers of users. These include:
Duo:  The Duo plan costs $69 per year and supports one user. However, this does not include access to spend visibility, guided purchases, or extended terms for Pay By Bill.
Essentials: The Essentials plan costs $179 per year and includes up to three users. It offers to spend visibility, guided purchases, and extended terms for Pay By Bill that are not available with the Duo plan.
Trim: The small plan is $499 annually and includes up to 10 users.
Medium: The medium plan costs $1,299 annually and includes up to 100 users.
Enterprise: The Enterprise plan costs $10,099 annually and includes over 100 users. It also contains optimal deployment, in which Amazon Business Professional Services adjusts the account to optimize spend visibility and policy configuration in a large-scale deployment process.
Is Amazon Business Prime a Good Deal?
The value of free shipping on certain Amazon items is strongly affected by local pricing and availability, wholesale pricing for business buyers, and order scheduling. Many businesses find value in subscriptions, but it's not always the cheapest way to buy. For example, if you own a restaurant and typically order from Restaurant Depot several times a year, you should make a price comparison; you may already be getting the best deal possible. On the other hand, if you exist in a remote area where few in-store purchases are available or shipping costs are usually very high, Prime may be worth it.
Which are the Key Features of Amazon Business?
Although there are many similarities between Amazon and Amazon Business, Amazon Business has several unique advantages that make it a superior shopping solution for professionals. Below is a list of critical Which are the Key Features of Amazon Business that digitize and streamline the checkout process.
Company Selection
Find hundreds of millions of business-relevant products, from office supplies to professional-grade equipment specific to your industry. To maintain relationships with existing vendors, you can invite brokered vendors to join Amazon Business.
Discounts
Cut costs with exclusive business pricing, sales and volume discounts, and up to 10% off with recurring shipping on eligible items. You can see deals on up to five quantity levels with quantity discounts and request special prices for even larger orders.
Account Management
Multi-user business accounts offer flexible ways to manage purchases. Create buying groups, add managers, set permissions and enable approval workflows. And also, simplify access by integrating your Amazon Business accounts with eligible purchasing systems. Reduce security risks by providing one-click access to Amazon Business with single sign-on (SSO).
Shipping and Delivery
In addition to FREE, fast delivery on millions of eligible items, Amazon Business customers can set delivery preferences to get eligible orders when and where it's most convenient for them.
Rearrange Lists
Save time with order lists that allow you to order the most items you buy quickly. Add, organize, categorize, and prioritize the products you frequently buy into lists you can share with team members.
Payment Options
Choose from various payment methods and share between groups. Buy now and pay later with Pay by Invoice or Amazon Business American Express Card. And also, organizations with tax-exempt status can enroll in Amazon's tax-exempt program and make tax-exempt purchases on qualifying orders.
Analytic
Gain visibility into spending, monitor activity and automate reporting with Amazon Business Analytics. Make expense reconciliation easier with level three transaction details on business purchases.
Business Prime
A separate subscription from Amazon Prime, Business Prime offers unlimited FREE shipping on qualifying orders and more business benefits, like spend visibility, which lets you create personalized visual dashboards powered by AWS cloud computing. Use Guided Buying to straight your team to products and suppliers that meet your organization's purchasing goals and benefit from extended terms for Pay by Bill (for approved customers).
Conclusion
Which are the Key Features of Amazon Business – Amazon Business makes shopping on Amazon easy for registered businesses and free. And also, Click Create a Free Account on the Amazon Business page; you will then be guided through the setup procedure. Basically, the person who creates the explanation is the manager, who is used to verify the account.
Once the account is created, the admin can add people who can then add groups. And also, it makes purchases, creates approval workflows, and add purchase order numbers. Also, the admin can add and manage business account features like payment methods and shipping addresses.
Also Read: What is the Universal Pass? – Benefits, Travel, and More
Related Searches to Which are the Key Features of Amazon Business
[amazon buisness account]
[amazon business]
[key features of amazon business]
[amazon bussiness in]
[which are the key feature of amazon business]
[features which amazon business provides]
[benefits of amazon business account]
[does amazon business provides free registration]
[does amazon business provide free registration]
[amazon business account benefits]
[amazon business]
[amazon buisness account]
[amazon business account benefits]
[benefits of amazon business account]
[amazon business login]
[which are the key feature of amazon business]
[key features of amazon business]
[features which amazon business provides]
[amazon bussiness in]
[what is amazon business account]
[what are the features which amazon business provides]
[create business amazon account]
[business.amazon.in]
Related posts